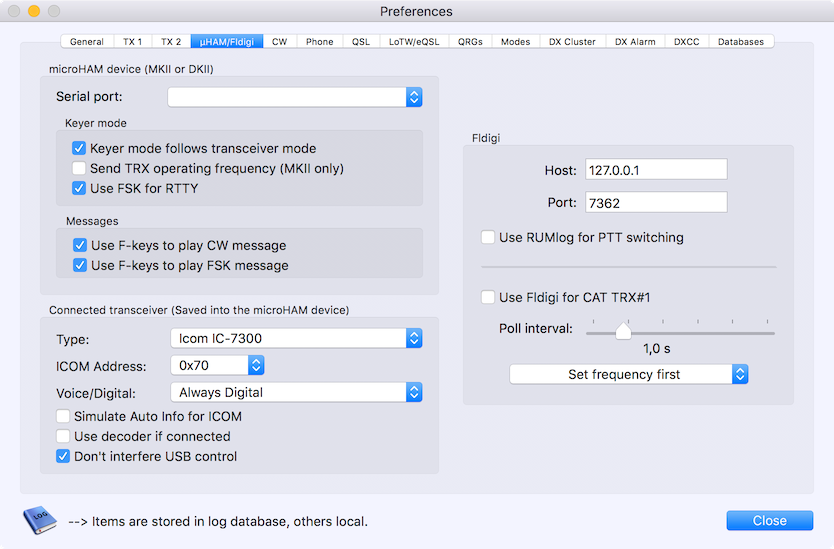 Preferences–>microHAM
---
microHAM devices may have very specific options, see the original documentation for use. You can use and configure the DKII and the MKII nearly to 100%, so the Windows Router software is not required any longer.
Use the settings in Preferences–>microHAM. The upper part is RUMlog specific, while the lower part is used within the microHAM device CAT control port. These info will be used and written to the device, as soon you use the CAT from RUMlog.
The MKII and DKII internal FSK or CW message memories can be global started via the F-keys. Activate this option in the in Preferences–>microHAM. The RUMlog internal memories will be ignored.
microKeyerII and DigiKeyerII
There is a small control window provided while using the DKII or MKII: Menu–>Window–>microHAM. Following functions are available:
Keyer mode switching, pending on your settings (Voice MKII only)
play back CW or RTTY memories
abort memory playback
shows status information, if window is extended
further configurations
If the window has the focus, following shortcuts are available:
C: CW Mode
V: Voice Mode (MKII only)
F: FSK Mode
D: Digital Mode
1-9 memory playback
Escape: abort playback
MKII und DKII Settings
It is important to understand, that the settings can't be read from the device! All seen settings are saved on the computer to show it here. All settings can be stored permanently, or temporally until the next power reset. CW and RTTY memories are saved permanently always.
---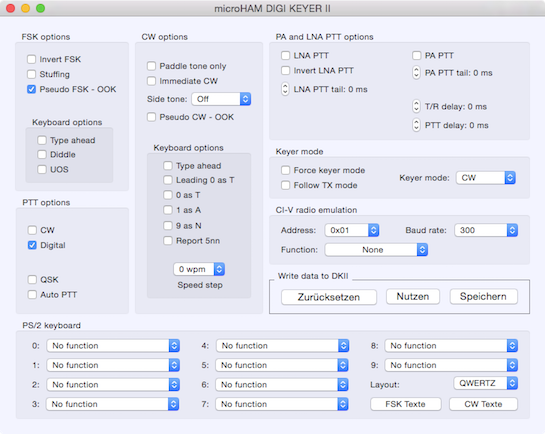 DKII Settings
---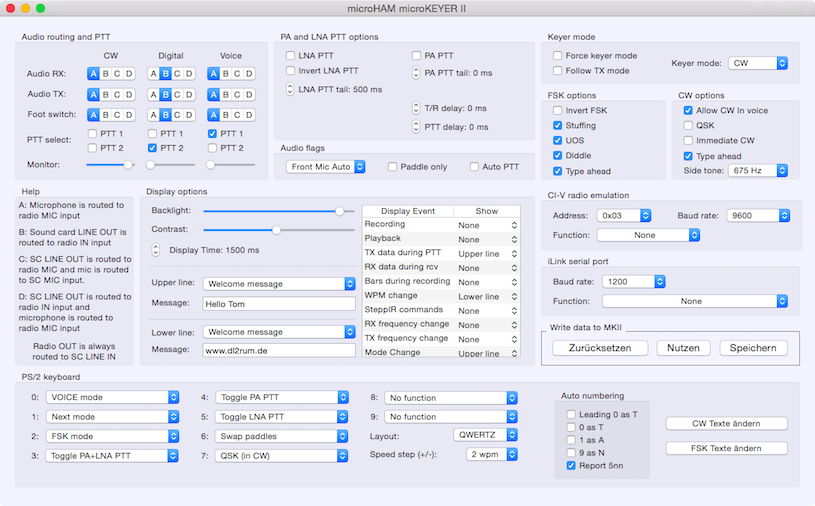 MKII Settings
---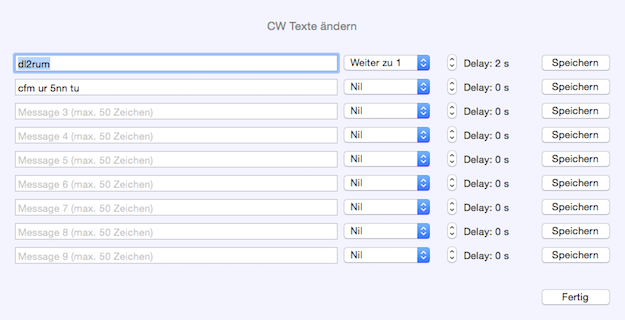 Edit CW Memories